Tuesday 21st May 2019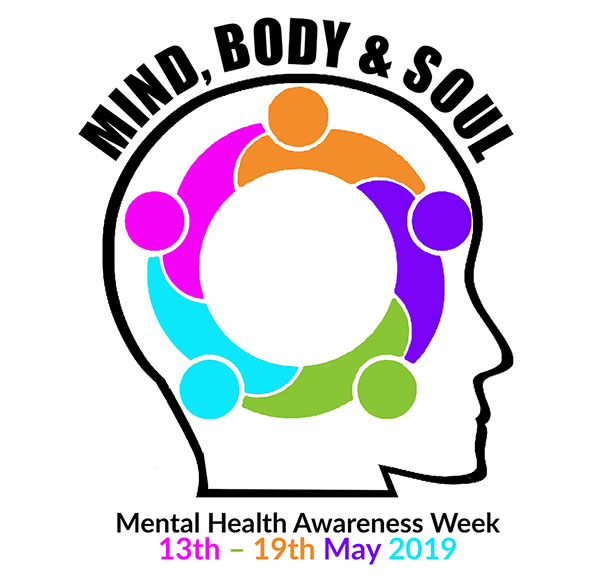 Last week was 'Mental Health Awareness Week' in school and what a great week it was! I know that sometimes parents don't always get the information of what has been going on in school, so I thought I would share with you what we did.
For every year group and every form group at registration, we had a short mental health prayer each day. We challenged years 7-9 to work out what the inspirational quote of the day was! This was great fun, but I think I made it a little too obvious as I was 'crowbarring' it into every conversation! For example, Monday was "It's okay not to be okay". We had a 'Compliments Box' where pupils had the opportunity to write an anonymous compliment to someone else within our school community. This led to such a sense of affirmation and positivity across the school
throughout the week!
Every lunchtime we had a whole-school mental wellbeing activity where all pupils were encouraged to take part. The schedule was: Monday, 'Connect' - Games Hour in Art; Tuesday, 'Be Mindful' - Big Colour in RE; Wednesday, 'Be Active' – PE Department; Thursday, 'Keep Giving' – Distribution of compliments and Friday, 'Keep Leaning' – Big Pub Quiz about mental health issues – Drama 2. On Friday after school, we invited parents into our school hall to have a 'drop-in,' facilitated by our CAMHS worker.
It was a fantastic week and I know from speaking to pupils, staff and parents that everyone benefited from it. I would like to thank all staff and pupils, especially Mr Cullen, for organising and participating in such a great affirmation of all the work we do as a school community. I say many times that I am incredibly proud to be head teacher of our school and never more so than last week.
If you haven't seen the advertisement for the PTA 'Late Summer Ball' on Saturday 28th September 2019, please refer to the letter I sent earlier in the term and consider coming to support this wonderful event; a great night out is sure to be had by all!
Mrs Hollins sent me the work you can see in the photograph this week and told me how incredibly pleased she was with Lewis King (Y8) as his latest work (as you can see) was outstanding. He took great effort and care to complete it and had such pride in it and even better, when he received feedback, he was even been able to improve it further. Excellent work Lewis, keep it up!
Posted by Mrs G Taylor on 21 May 2019
Category: Headteacher's blog