Library has the WOW Factor!
Library has the WOW Factor!
7 June 2018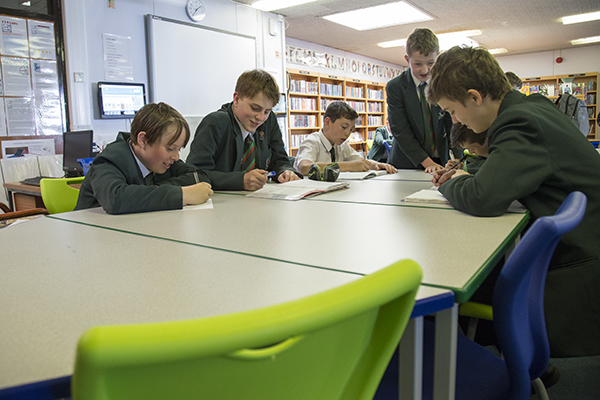 BEFORE
Just look at the transformation in the library!
As you can see, the tables and chairs in the library had seen better days and we decided it was time for a bit of a re-vamp.
The reaction from the pupils has been amazing: they walk into the library, with eyes like saucers, as they take in the vibrant new furniture. The blue and lime green colour scheme, complete with super-comfy bean bags have had pupils coming into the library in droves, making the library definitely the place to be.
A huge thank you must go to the PTA who have worked tirelessly over the past 18 months, organising a multitude of events, all for the benefit of the pupils in our school.
Their next event is the annual summer fayre on Friday 13th July. Let's just hope that the date doesn't jinx us with regards to the weather and that the day will be another huge fund raising success for our ever-growing and enthusiastic PTA. Put the date in your diaries now, and keep your eye on our website for further exciting details!
AFTER!