Inter-Regional Volleyball Championships 2018
Inter-Regional Volleyball Championships 2018
20 June 2018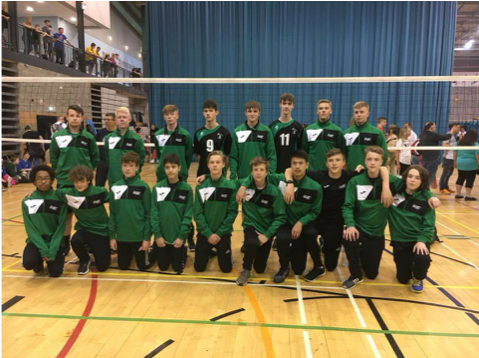 The Inter-Regional Volleyball Championships took place in The National Volleyball Centre in Kettering over the bank holiday weekend 26th-28th May 2018.
This was the first year the North West has had full squads of Under 17 and Under 15 girls and boys for a number of years. Two Wigan athletes were lucky enough to be selected to represent the North West, brother and sister, Aedan and Rhianne.
For the first time in the history of the competition all nine England regions were represented this year, 32 teams in total took part in an action packed weekend of volleyball.
The North West girls' squads have long been established at their base in Tameside and have worked hard this year to develop as players and individuals. They needed to do this more so this year because the standards in the girls' competition have increased year on year.
South East, London and West Midlands were pushing hard for medals but the North West girls dug in to win the Under 17 title for the third year in a row with the Under 15s coming a close second to a big hitting London team. Fantastic achievements for two great teams.
Rhianne said 'It's been harder to get as much training in as I'd have liked this year because of my GCSEs but it was all worth it when we took the gold and brought the title of Inter Regional Champions back to the North West again.'
The North West boys' squads on the other hand had just four months training from a dedicated team of volunteer coaches and managers. The squads have representation from nine different clubs from as far as Oldham to Weaverham in Cheshire.
The coaches weren't sure there were any boys playing volleyball in the North West at the start of the season and it took time and perseverance to make contacts with all the clubs, but they did it and by February, weekly three-hour training sessions were running out of Birchwood High School. As the weeks went on the boys grew in confidence as volleyball players, grew to know each other as team mates and came together as a team.
Aedan said 'I've had a fantastic time this year getting to know my new team mates and learning new skills at volleyball. The Inter Regionals weekend was just amazing, the place was buzzing and everyone was just brilliant.'
The Under 17 boys battled hard in every game but found the more experienced teams too much for them and the Under 15 boys snatched victory from South West for a well-deserved 6th place. The weekend of the competition itself was a fantastic experience for both girls and boys squads, one that they'll never forget.