Lucy Bags a Bunch of Medals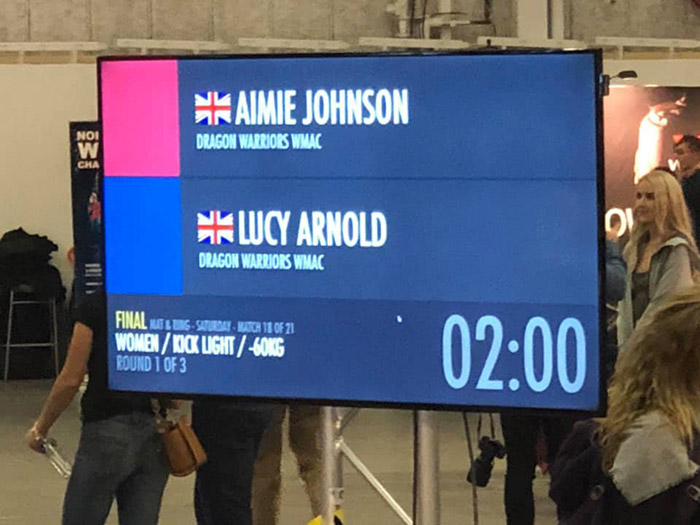 6 December 2018
It's nice to celebrate something so positive on such a horrible, wet and dark day.
One of our Year 10 pupils, Lucy Arnold in 10L, has recently achieved great success in the Swedish Taekwondo and Kick Boxing Championships 2018. Lucy is the most modest girl ever and I had to drag out of her only the bare minimum of detail about what she achieved, so I emailed her dad who was far more forthcoming of her successes, and quite rightly so!
This is the list of the amazing haul of medals which Lucy amassed in the competition:
Gold in taekwondo sparring
Silver in paired forms
Silver in kickboxing
Bronze in team forms
Bronze in individual forms
They also were awarded 'Team of the Competition'. Phew! What a fantastic achievement, Lucy!
Bursting with obvious pride, her dad commented, "She isn't yet a world champion but hopefully one day will achieve that. She really enjoyed the trip and the experience she gained from it can only progress her in her martial arts journey. She trains so hard and deserves recognition for her achievements, though like you say doesn't like the attention."
By Mrs Cole, (Lucy's very proud form tutor)