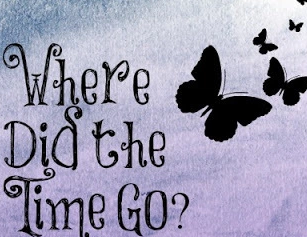 13 October 2022
I can't believe that we are in October already … what has happened to September?
I am delighted to report that we have had an excellent start to the Autumn Term with all students returning to school, keen to start a new year of learning. The attitude and behaviour of our students has been superb so far; our new Year 11 cohort are well aware of the challenges ahead for them and are busy preparing for their first round of mock exams in December. I must pay tribute to our amazing prefect team, who are setting a fantastic example to all pupils with their conduct and willingness to go above and beyond to help the school with extra-curricular activities, Open Evening, Guidance Evenings and various duties around the school – WELL DONE!
We have already held a Careers Fair for our Y10 and Y11 students, with 30 stands exhibiting opportunities for our students to consider life beyond our school, and that time will come around sooner than you might imagine!
In year group assemblies we have been welcoming students back to the new term and sharing the successes of the exam results in the Summer before focusing on school standards to ensure that everyone in our school community is safe, happy and successful.
We have welcomed our new Year 7 students to our school community and they have just finished their Year 7 Away Days, which took place over a period of 3 weeks. These retreat sessions have gone really well and the students have thoroughly enjoyed spending time together out of school for a day, where they have participated in team games, teambuilding activities, reflections, prayer and had time to forge friendships that will hopefully last throughout their school life and beyond. The students have also just celebrated their Y7 Welcome Mass at St Oswald's Church and despite the rain, it was a thoroughly enjoyable service.
The Confirmation classes that started in the Summer Term of 2022 have culminated in the first confirmation masses for our Y9/Y10 students which took place on 3/10/2022 at St Oswald's Church and 5/10/2022 at Holy Family. They were confirmed by Bishop Tom and assisted by Reverend Deacon Jim Byrne. Our school Chaplain, Maria Ruane, always does a fantastic job but has really excelled in preparing pupils in advance to deepen their understanding of the spirituality of confirmation.
Our Chaplaincy has had a very busy start to the term and we have two important events in our school calendar that our whole school community takes part in, they are:-
1 November 2022 All Saints Day Mass 3.15pm

11 November 2022 Remembrance Day Service 11.00am
These services both take place at the front of school (weather permitting) and we look forward to being together sharing prayer and moments of reflection.
Our Open Evening was a resounding success and every department in the school was busy with visitors eager to find out about what goes on in their subject areas. There were 4 Headteacher welcome speeches and I was very pleased to see that the booking system had worked very well, with no over-crowding and an easy flow of visitors throughout the night. I am always so grateful that we have so much interest in our school and I am so proud to share the wonderful achievements of our pupils. I have the best job in the world!
Our new Enrichment and Extra-Curricular Timetable has been created and is absolutely packed full of activities for our students to get involved with. I am an avid believer that every student needs to experience every aspect of our school life to ensure that they get the absolute most out of their educational experience. If you haven't had a look yet, please go to the school website and see whether there is something on there that you might like to try!
Our PE Department also runs an outstanding extra-curricular timetable – the days of isolation are well and truly over! Enrichment and Extracurricular | St Edmund Arrowsmith Catholic High School
Finally, tonight is the second of our 2-night sell-out school production "Little Shop of Horrors". I am so pleased to be able to welcome parents and guests to our School Hall to watch an absolutely superb production, with a West End set, a West End performer and West End standard of production! Having resisted the temptation to watch the rehearsals and the Year 6 performance on Tuesday I sat mesmerised by the quality of everything I was watching and seeing last night. The whole thing is simply superb! If you have tickets for tonight you are really very lucky as I know that it will be a thoroughly enjoyable evening and you will be extremely impressed with the quality of the whole production.
It will be Christmas before we know it and I will be welcoming guests to watch our Carol Concert! As I said at the start of my blog … where does the time go?