Blog
What a welcome back to school we have had so far! Our Year 7 pupils have joined us and I can honestly say that they have settled into life at St Edmund Arrowsmith without any problems, the whole staff have been very impressed with them. Considering that these pupils had not had the opportunity…
Category: Headteacher's blog
In my final blog of the year I would like to pay tribute to all our wonderful staff who have worked so incredibly hard during these difficult and strange times. It has been a testing time for everyone involved in keeping our school open and I would particularly like to thank my fantastic School…
Category: Headteacher's blog
A former pupil made this for me to sit on the wall next to my desk – thank you Alicia.



As I write this blog it has been a really tough couple of weeks for everyone associated with our school community because of the tragic passing of our universally loved Head of Mathematics, Mrs Jo…
Category: Headteacher's blog
Hello Everyone
These are strange and uncertain times we are living through at the moment. We have had 6 school weeks of lockdown, but it feels more like 60 to me!
Life in school is surreal with only around 20 pupils each day and around 8 staff, but everyone is making the most of the…
Category: Headteacher's blog
You will have noticed from my letter to parents/carers on Wednesday last week that we had several parents/carers contacting the school about Coronavirus and my statement that we will be following the advice of Public Health England. I notice over the weekend that the Government are stating that…
Category: Headteacher's blog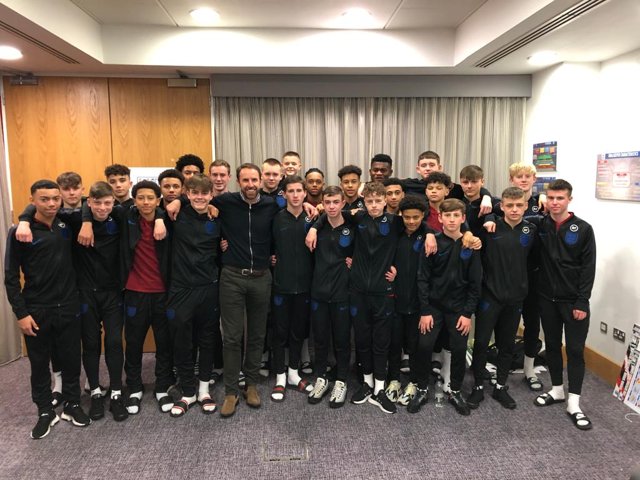 What a fantastic couple of weeks it has been for our fabulously talented pupils! I was absolutely delighted to speak to the Year 10 pupils at their assembly last Friday to tell them that Niall Osborne was about to represent England in an under-16 international football match. Niall played the…
Category: Headteacher's blog
We held another very successful Year 9 Parents' Evening in school last night, thank you to all the parents and cares who attended to discuss progress and option choices. It has been a busy few weeks for Year 9 pupils and parents, as last week they were in school to discuss their thoughts on the…
Category: Headteacher's blog
I hope that everyone in the school community had a great Christmas and New Year.
The break was very much needed to 'recharge the batteries' for the term ahead. Even though we have only been back in school for two weeks, there has been so much going on in school. We held an extremely…
Category: Headteacher's blog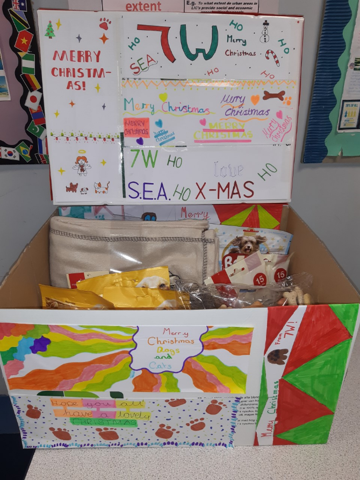 We have had a wonderful last week of term in school with every year group attending an Advent Service in the school hall and a magnificent Carol Service at St Oswald's Church on Wednesday evening! What a great way to prepare for Jesus' birth!
On the last day of term we are also showing our…
Category: Headteacher's blog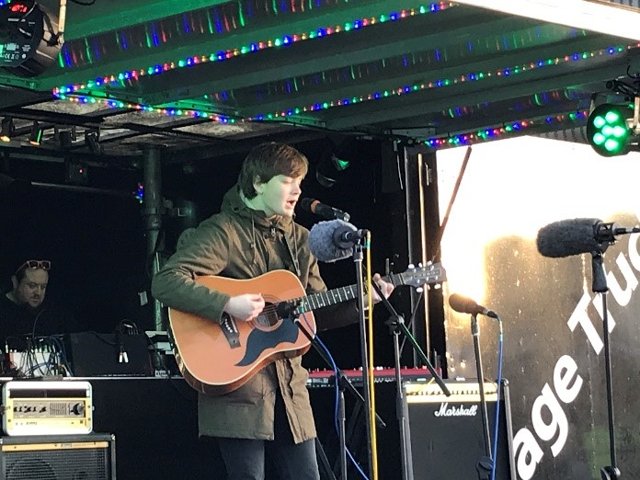 On Sunday 1 December 2019 our school was invited to perform at the 'Ashton Christmas Lights Switch On' by Wish FM. Two of our Year 11 pupils, Joshua and Patrick performed on the stage and were both superb! Joshua played his guitar and sang and Patrick sang 'O holy night'. The boys were a…
Category: Headteacher's blog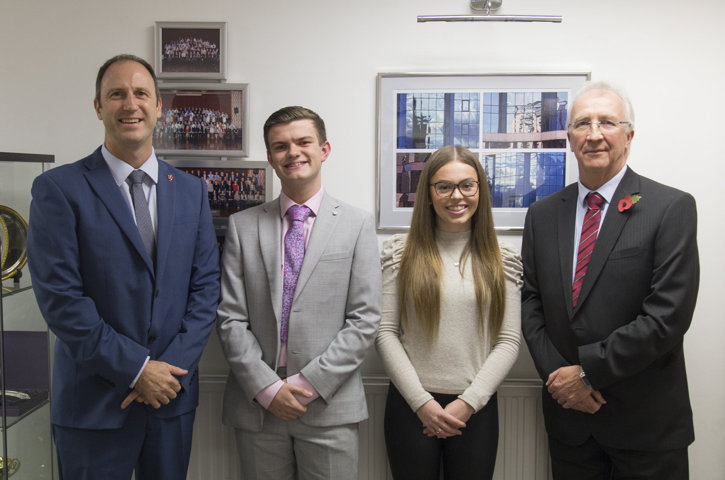 We recently celebrated our Year 11 Certificate Presentation Evening and it was another brilliant night at St Edmund Arrowsmith CHS. It was fantastic to see our former pupils and have a chat to them about the courses they are studying at 6th form college or how they are doing on their…
Category: Headteacher's blog
Thank you to all parents, pupils and staff who attended the All Saints Mass in the school hall on Friday, it was a lovely occasion to have in school. We are so lucky to have Father John, who gives up so much of his time to celebrate Mass and also be a presence in our school community, many thanks…
Category: Headteacher's blog