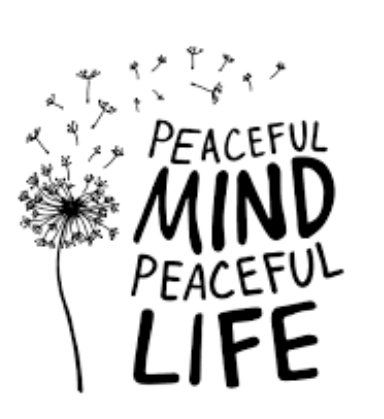 12 December 2022
Christmas is a fantastic time of the year, where we look forward to celebrating with each other, whilst being reminded through our daily Advent prayers of the importance for this celebration. However, even though we are not yet even in the middle of Advent, advertisements have long been announcing how many shopping days are left until Christmas, with the pressure to send cards, preparing to visit family, or be visited and buying gifts can leave many of us feeling burdened and perhaps overwhelmed.
Where will we discover rest?
Today's advent quote: "Jesus says, 'come to me all you who labour and are burdened and I will give you rest' – Matthew 11:28" serves as a poignant reminder that this time is to prepare for the celebration of Christ's birth. However, I accept that it's difficult in this world of social media to find time and it takes a lot of willpower to switch our phones off and simply take the time to reflect. However, in school we provide prayer time for our pupils to spend a solitary moment of reflection. We also remind our pupils of the spiritual aspect of advent through events that take place, such as the daily Advent prayer in the foyer at the start of the school day, "Thought for the Week", which during advent is the CAFOD Advent calendar, with daily prayer and reflection. Later on this week, all children will visit the school hall to take part in an Advent Service leading up to the closure of school on Wednesday 21 December 2022.
This year on the last day (21st Dec) we have asked our staff and pupils to pay £1 to wear a "Sweater for Soweto" to raise funds for our international partner school in Soweto (they must wear their sweater with their school uniform). We hope to raise enough funds to be able to invite pupils and staff from this school to visit us next year.
As part of our Christmas celebrations, we are delighted to be able to invite parents/carers to our Carol Concert at St Oswald's Church on Tuesday 20 December 2022 and a letter will be sent out this week providing more information.
Our choir took part in the Cafod Carol Concert last week at St Teresa's Church, Upholland and as always, this was a beautiful event organised by St John Rigby College Arts Department. Our choir also sang for the Governing Body on Tuesday night, and if you follow our Twitter account, you will be able to listen to them. St Edmund Arrowsmith on Twitter: "Our wonderful choir singing for our Governor's last night ... absolutely beautiful xx https://t.co/3CsrFcobY9" / Twitter
Our Y11 and Y10 students have been very focused recently as they have just sat their mock exams. I would like to say a huge 'WELL DONE' as it has been an intense period of time for them, but they were all amazing.
Finally, some of the advent readings make me reflect upon the oppression that the people of Ukraine are facing at the moment and whether they will be able to find any peace at all during this festive season. It is heart-breaking to think that there will be children who will not be able to enjoy the security of their home or be with the people they love at Christmas due to war and conflict in their own country. We say a prayer every day for the people of Ukraine and hope that peace finds a way to their country soon.
I will write to parents before we finish on Wednesday 21 December 2022 at 2.00pm but in the meantime, please make arrangements for the early finish on this date.
God bless.