Blog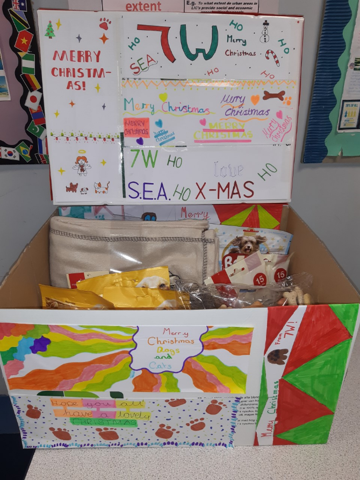 We have had a wonderful last week of term in school with every year group attending an Advent Service in the school hall and a magnificent Carol Service at St Oswald's Church on Wednesday evening! What a great way to prepare for Jesus' birth!
On the last day of term we are also showing our…
Category: Headteacher's blog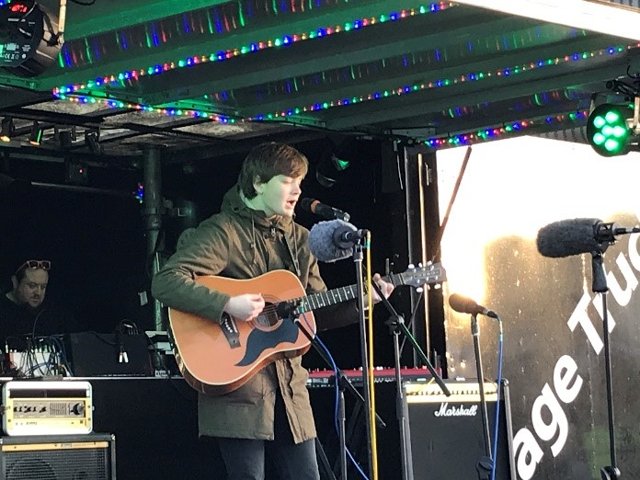 On Sunday 1 December 2019 our school was invited to perform at the 'Ashton Christmas Lights Switch On' by Wish FM. Two of our Year 11 pupils, Joshua and Patrick performed on the stage and were both superb! Joshua played his guitar and sang and Patrick sang 'O holy night'. The boys were a…
Category: Headteacher's blog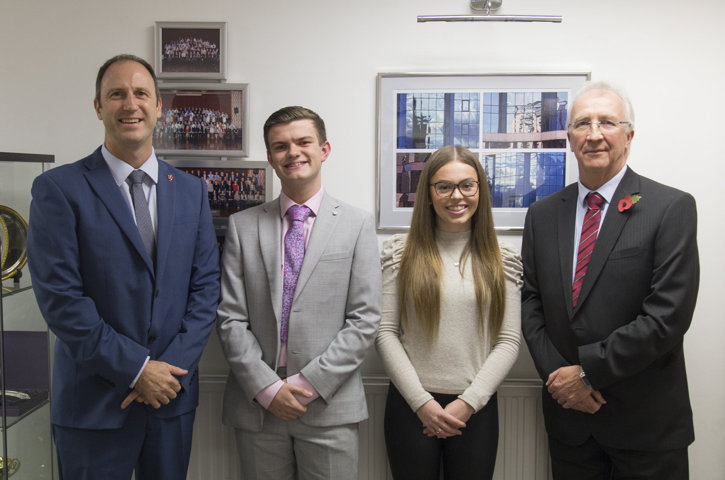 We recently celebrated our Year 11 Certificate Presentation Evening and it was another brilliant night at St Edmund Arrowsmith CHS. It was fantastic to see our former pupils and have a chat to them about the courses they are studying at 6th form college or how they are doing on their…
Category: Headteacher's blog
Thank you to all parents, pupils and staff who attended the All Saints Mass in the school hall on Friday, it was a lovely occasion to have in school. We are so lucky to have Father John, who gives up so much of his time to celebrate Mass and also be a presence in our school community, many thanks…
Category: Headteacher's blog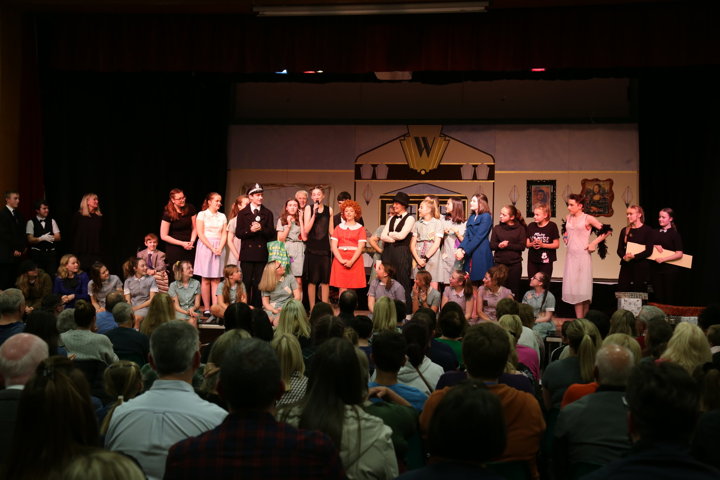 Fantastic, amazing, brilliant and superb were just some of the superlatives used by members of the audience after last week's performance of Annie! As I stood at the front doors of the school thanking parents, grandparents and extended families for coming to watch our school production over…
Category: Headteacher's blog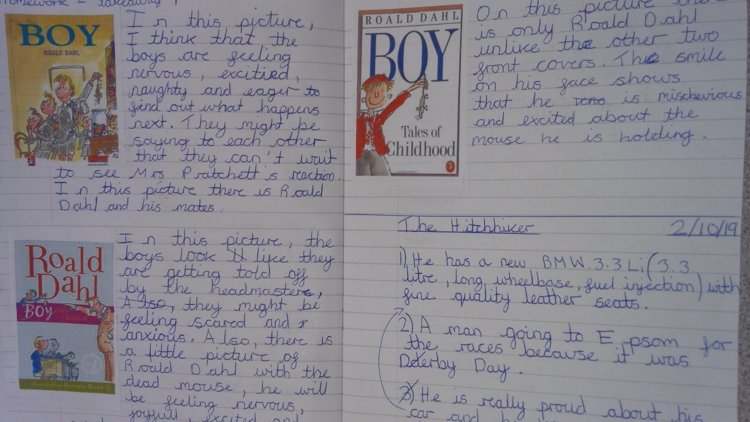 Here are just a few examples of the outstanding work produced over the last 2 weeks.
Mrs Hind told me that Katie Southworth in 7M produced a brilliant piece of homework in her English class (7Y3). They have a 'Nando's' Menu and they choose which task to do each week. Brilliant work Katie,…
Category: Headteacher's blog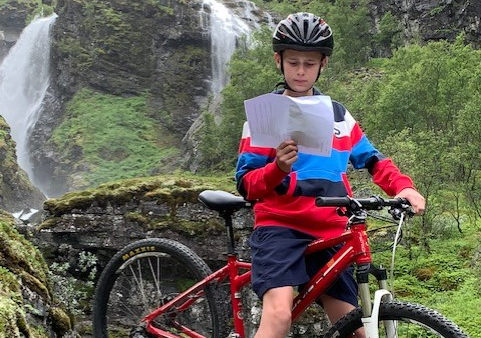 The first two weeks of the school term have absolutely flown by! I should not be surprised that it has after 27 years teaching, but the start of term still takes my breath away! We are all settling in to the new school year extremely well and I have been immensely impressed with the standard of…
Category: Headteacher's blog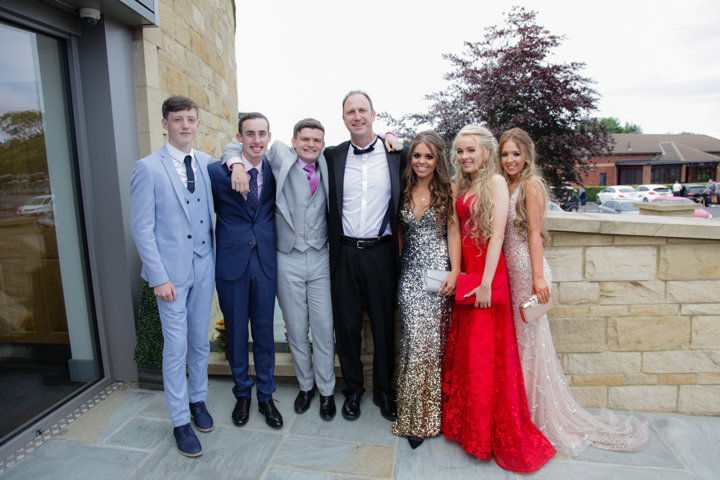 As we approach the end of the school year I would like to share with you some fantastic success stories before we finish. First of all we held our Year 11 Leavers' Ball - Hurlston Hall, Ormskirk last Friday night. It was brilliant to see the Class of 2019 looking so wonderful, happy and…
Category: Headteacher's blog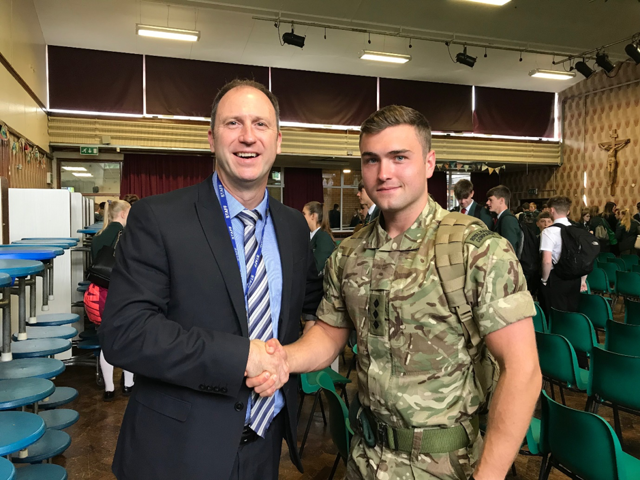 It was a privilege to welcome back to the school Ryan Taylor, our Head Boy from 2011, who came to speak to our Year 10 pupils on Thursday during our assembly. Ryan gave a fascinating insight into his adventures since he left us and his opening slide was a picture of him and Theresa May with the…
Category: Headteacher's blog
It has been a really busy week after half term, with lots of examples of fantastic work. It was great on Thursday to meet so many parents at Parents' Evening; please feel free to stop me for a chat when you see me at any of the Parents' Evenings, - I always really enjoy meeting new parents and…
Category: Headteacher's blog